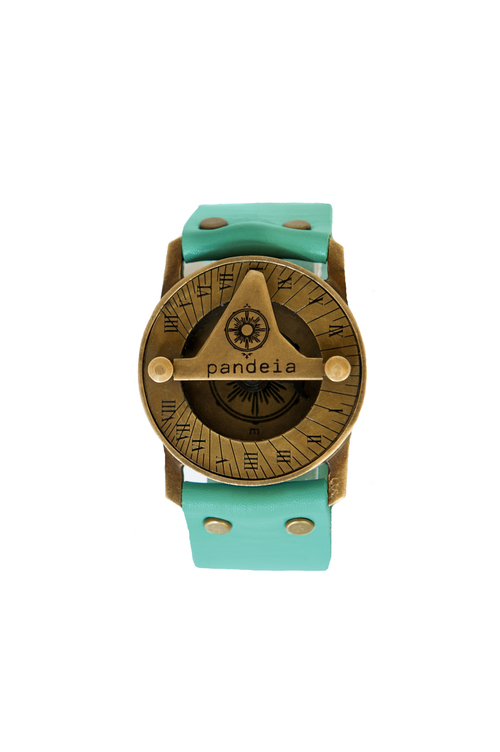 SURF
Escape the boundaries of time with this unique compass sundial watch. Made of brass and handcrafted leather, this time piece inspired by the past is sure to be as unique as the free spirit wearing it. Variations in color will occur due to the natural materials used. Each piece is numbered for authenticity on a hand stamped brass tag and instructions for use are engraved on the back. Pandeia compass sundial watches are made with love and aloha in a jungle shack on Maui. Stay true, be strong, and always follow your inner compass.
Pandeia compass sundial watches now have the option to come beautifully packaged in a terrarium box made of glass + brass with an antiqued mirrored bottom. (+$15) Inside, each watch sits on a clear acrylic stand displaying the watch as though it's a free floating curiosity. The hand stamped "card of authenticity" included is printed on plantable seed paper, embedded with wildflower seeds. Follow your inner compass and the instructions on the card to grow your own terrarium out of this NEW radical + reusable packaging.
(Dig deeper and check out our new terrarium by clicking the "how to" terrarium tab above)
*Terrarium is pictured with a CORK compass sundial watch*
Due to the handmade nature of every Pandeia compass sundial watch, please allow 1-2 weeks before shipment of your order.
Wahine (women's) watches are sized to fit the average woman's wrist, 7 inches. For custom sizing or any other inquiries please contact us!
All sales are final and pricing is in USD.